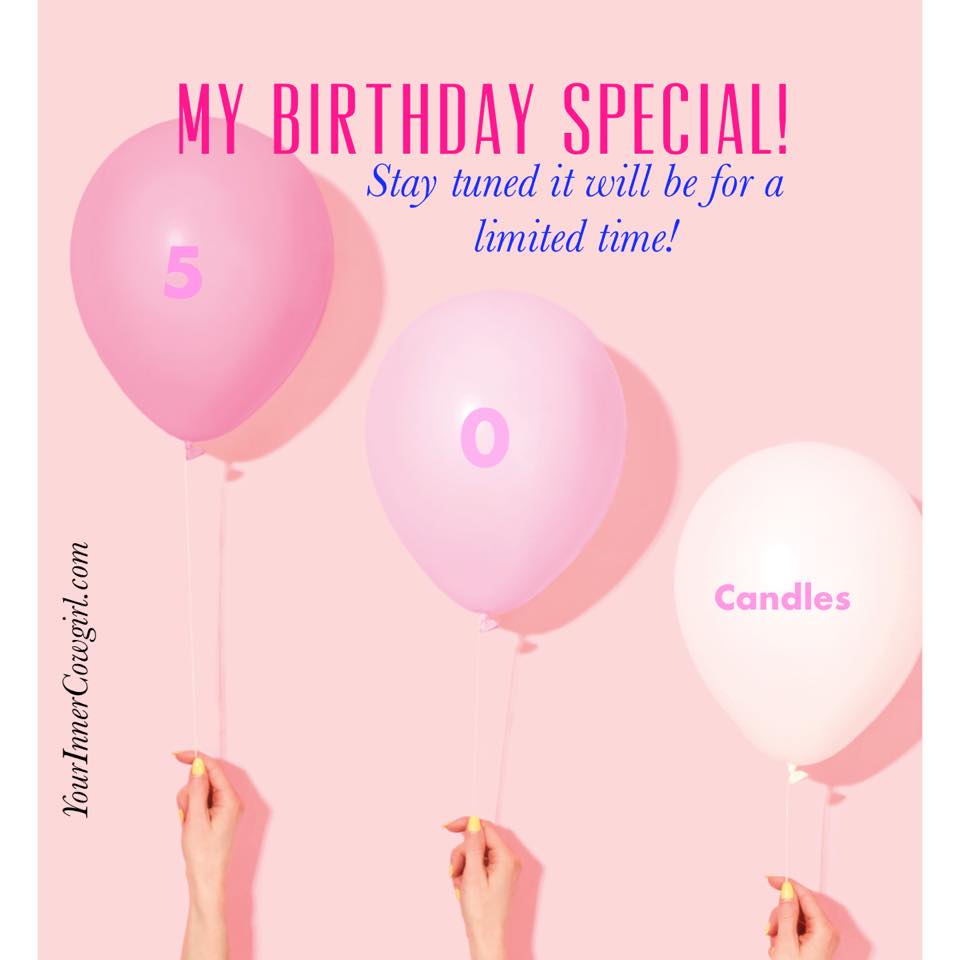 On Saturday (January 30th), I'll blow out 50 candles on my birthday cake. I can think of no better way to celebrate my birthday, than to offer a special on my 2021 clinics, for my students all over Canada and the US!
Please stay tuned on my Trina's Horsemanship Clinics Facebook page where I will be making the announcement on Saturday, January 30th!
Here's the 2021 schedule so you can start making plans ?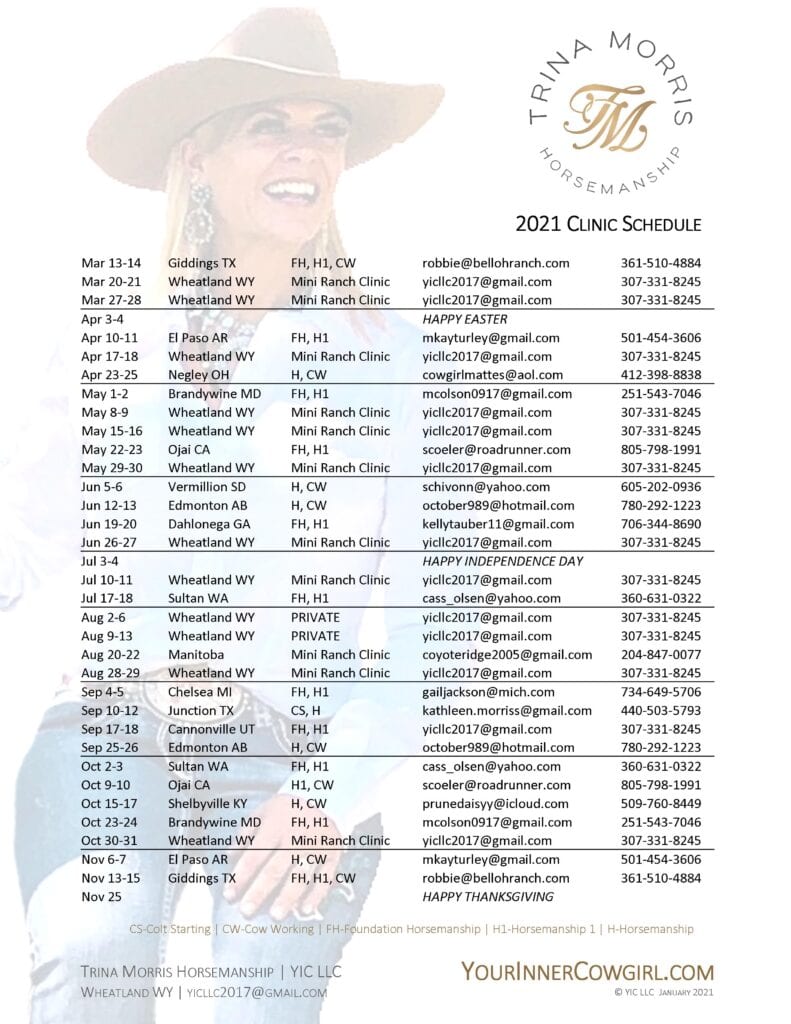 Head over to the clinic schedule page which has each event listing that features more details about each clinic event!
I'm excited to share by birthday with all y'all!! See you over on my Facebook page (don't forget to give it a "like" and "follow"!) on Saturday, January 30th!